Probate Research and Estate Research
Probate Research by Qualified Historians
Our historians provide probate and estate research services worldwide. Kramer & Kollegen are your expert partners for genealogical and historic research. A team of historians investigate probate arrangements and estate-related matters.
Our global network of highly-motivated and qualified probate researchers traces and finds beneficiaries of inheritances and claims, many of whom are distant relatives and initially unknown due to extended separation, war, displacement, emigration or other reasons.
Locating Beneficiaries when Legal Succession is Unclear
If an estate is not governed by a will, intestate succession generally applies. If no legitimate heirs can be found, even after a public announcement, the inheritance becomes state property after a court-mandated period of time.
However, legitimate heirs may still exist, who are simply unaware of their inheritance rights for a variety of reasons. That is where the often complicated, complex and time-consuming probate research work performed by our genealogical and historic institute, Kramer & Kollegen GmbH, comes in.
Clients for our probate research services include Federal State authorities and institutions, notaries, lawyers and estate administrators, as well as companies, where succession obligations can play a key role in their continued existence and commercial success. We often also work on our own initiative, both nationally and internationally.
Thanks to our global network with other probate research companies and use of in-depth expertise, classic research methods and state-of-the-art computer technology, our probate research firm manages to find entitled beneficiaries in most cases and to assert their claims before the court together with our partners.
This service is provided at no financial risk for the heirs. Learn more about how our fees are calculated.
Probate Research Testimonials
"… Without Kramer & Kollegen's probate research, we would never have known that we had inherited a house. When Mr. A. suddenly appeared at our doorstep and told us the news, we were flabbergasted. Thanks a million! …"
"… Having suffered many tragedies in recent years, the letter from your probate research firm to our family came at just the right time. We didn't even know that we still had relatives in America. My wife and my entire family would like to thank you again from the bottom of our hearts. …"
"… thanks to their probate research, we have already succeeded in resolving many cases and developing the new business park …"
Probate Research with Supplementary Services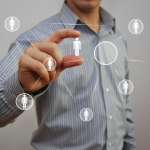 Kramer & Kollegen have been providing probate research services worldwide for over 25 years now. After the Reunification of Germany in 1989, there were countless restitution claims to be resolved, and many former owners to be found.
During the Second World War, important evidence of claims and clues as to the locations of the displaced citizens were often lost due to the displacement and dispossession of many Jewish citizens by the Nazi regime in the Third Reich.
Kramer & Kollegen has taken on the challenge of resolving these victims' inheritance claims, finding their relatives and asserting their inheritance claims.
Asset Realisation Service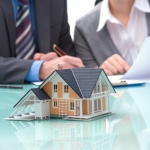 Besides the classic probate research services, we also help our clients to realise the estate's assets. Inheritances often consist of a share in inherited property or real estate, which can only be sold after all shareholders have been found.
Among other things, we can commission appraisal and valuation of real estate and call for interesting offers. We will also be happy to assist you in sales negotiations, up to and including selling the real estate.
Based on our years of experience in dealing with authorities and notaries, we are able to offer an expert all-round service.